Much more than a wholesaler
All the things you need to bring out the best in your coffee
Enjoyable
Fleurieu Roast was founded on sharing the pure enjoyment of great tasting coffee. We are now a preferred supplier of fresh coffee specialising in bringing the best out of your coffee.
Our multi-award winning coffees are testament to the care that goes into producing quality artisan coffees.
Most importantly, with our coffee and expertise, people will keep coming back for more.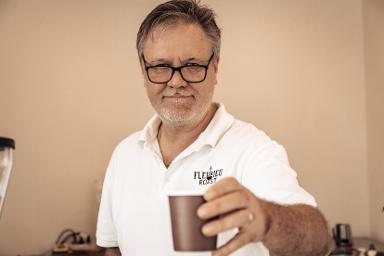 Helpful
From cafes & restaurants, to offices, hotels & accommodation, we can provide guidance and support for every type of business.
Our knowledge in cafe and business operations mean that we can help you with:
Coffee selection

Equipment purchase & set up

Barista Training

Services & Breakdown
Reliable
Check out the Testimonials below, our customers love what we do and know we're committed to helping deliver the best coffee.
Accessible
Wholesale clients enjoy special rates on coffee and accessory orders via an easy-to-use ordering system that saves time and keeps you up to date on deliveries and payments.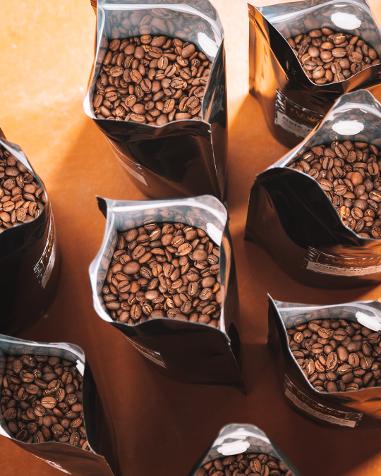 Available
We'd love to hear from you; get in touch, come and check out the roastery, sample some coffee, or just ask a few questions.
Existing customers with wholesale approval can jump online here: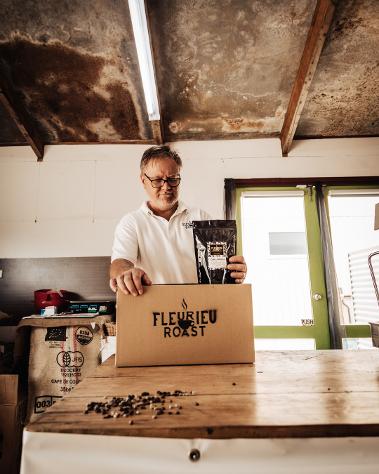 CUSTOMER TESTIMONIALS
"We have been using Fleurieu Roast Coffee since we reopened the Cellar Door in November 2018. Ben came in and trained our staff with basic operating/cleaning skills, he is very passionate and has been fantastic to deal with. The coffee is also very tasty and we have had great feedback from our customers."
The General Wine Bar, Home of Zonte's Footstep.



"When it comes to coffee, Ben from Fleurieu Roast knew exactly what I wanted and needed to bring my coffee dreams to life. He is amazing to work with and is extremely helpful as he has a lot of knowledge and experience with coffee. Looking for the perfect beans was made easy once being introduced to Ben and his amazing coffee. "
Kira, Layback Grinds.
"We've been buying beans from this amazing roastery for over 5 years. The coffee beans are amazing. We've tried a lot of coffee beans from roasters all over Adelaide, and Fleurieu Roast is by far the best. They've got an amazing cafe blend plus a good selection of specialty beans."
Colin Capurso, Enabled Solutions.
"Fleurieu Roast coffee keeps my customers coming back again and again, which is essential for my small cafe business. Ben offers great support to me from coffee knowledge to coffee training and friendly helpful advise from time to time.With personalised service every time I will be using Fleurieu roast for a very long time."
Bec, Little Mint Cafe
"I have used Fleurieu Roast coffee for 3 years now. It is honestly one of the most delicious, creamy, smoothest coffee's around. I know Ben personally and can tell you that he pours his heart and soul into every batch that he roasts. Fleurieu Roast goes above and beyond for their customers and for their wholesale members. Always there to help with any needs required and did I mention the coffee is nothing short of AMAZING! Highly recommend."
Talia Lee, Nourish Me Happy Cafe
© Copyright Fleurieu Roast